17.01.2020: Enjoying food safely and sustainably - The BfR at International Green Week 2020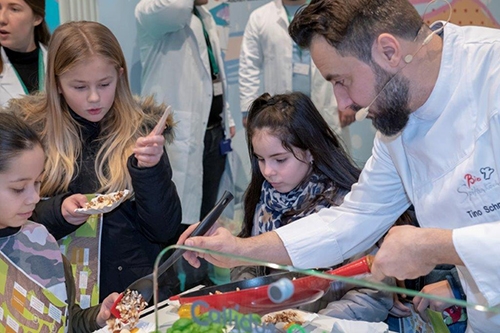 17. – 26.01.2020
Enjoying food safely and sustainably - The BfR at International Green Week 2020
The sustainable handling of food and materials, including items for food contact, is becoming increasingly significant within society. The BfR will be addressing the topic at International Green Week from 17 to 26 January 2020.
Details

Within the theme of "Enjoying food safely and sustainably", consumers will receive tips and infor-mation on handling food and food contact materials in a safe and sustainable manner in their every-day lives.

The BfR stand, with interactive kitchen, cooking show with BfR scientists, and live graphic recording, will provide current and relevant information on the following topics:



Keep and store:
Find out how you should be storing meat, cereals, fruit or vegetables to keep them fresh for as long as possible and to keep them from spoiling.
Sustainability and safety of packaging and containers:
What sustainable food packaging is there? Get to know which materials pose a health risk and what alternatives are available.
Preserve and use sensibly:
In Germany, around 11 million tonnes of food end up in the bin every year. There is no need for this, since vegetables, fruit, bread and meat can be pre-served using some simple techniques.
Be aware of food shelf life and edibility:
Which foods must be disposed of if there is mould? How do you know that food is fresh and what is the difference between a "best before" date (BB) and a use-by date?


Children can go exploring using magic glasses and find out how and where certain food should be stored. Visitors can also test their newly acquired knowledge on the sustainability carousel.